Welcome to Málaga Airport - Costa del Sol Airport
Use this website to quickly find the most important information about Malaga Airport or Costa del Sol Airport: Flights (Departures, Arrivals and Delays), Parking, Car Hire, Hotels near the airport and other information about Málaga airport. Plan your travel to AGP Airport with the information provided in this site.
Málaga Airport (IATA: AGP, ICAO: LEMG), officially Málaga-Costa del Sol Airport (Spanish: Aeropuerto de Málaga-Costa del Sol) is the fourth busiest airport in Spain after Madrid-Barajas, Barcelona and Palma de Mallorca.
It is an important airport for Spanish tourism as it is the main international airport serving the Costa Del Sol. It is 8 km (5 miles) southwest of Málaga and 5 km (3 miles) north of Torremolinos. The airport has flight connections to over 60 countries worldwide, and over 13.75 million passengers passed through it in 2014.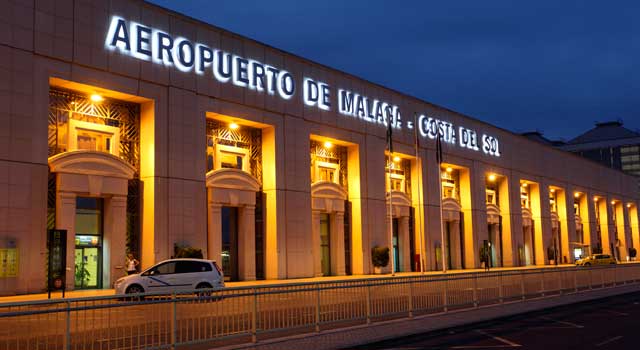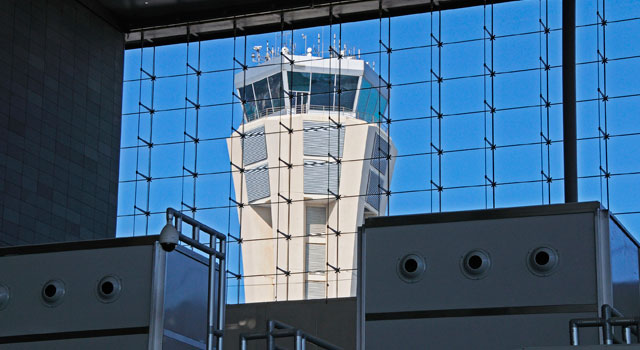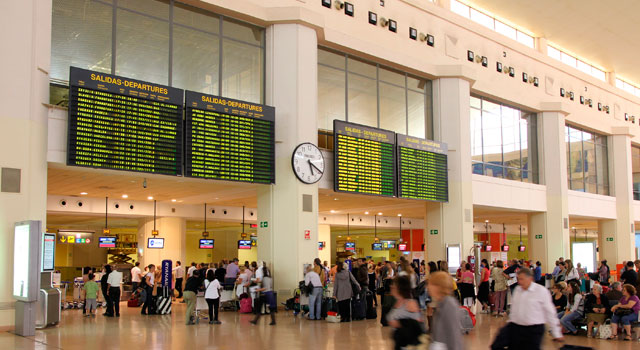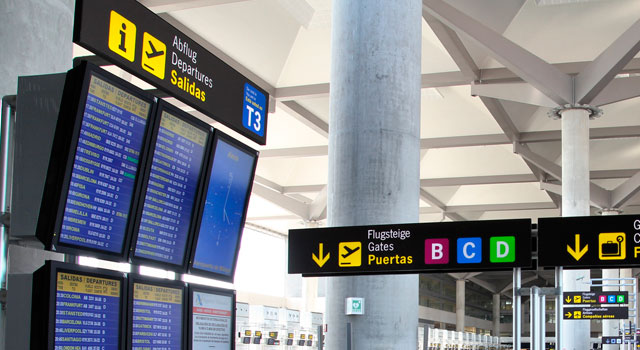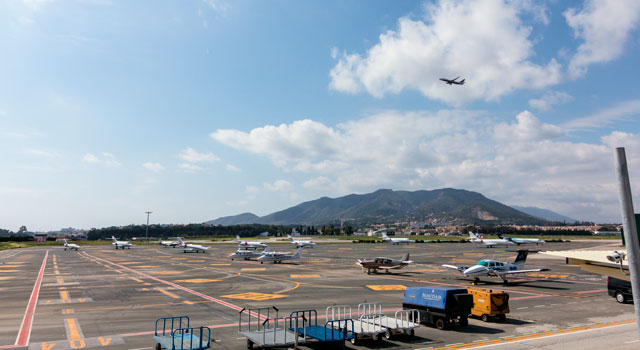 Málaga - Costa del Sol Airport is the international airport of Andalucia accounting for 85 percent of its international traffic and is the only one offering a wide variety of international destinations.
The airport, connected to the Costa Del Sol, has a daily link with twenty cities in Spain and over 100 cities in Europe. Direct flights also operate to Africa, the Middle East and also to North America in the summer season.
Terminals at Málaga Airport
The airport has 3 passenger terminals, but all the flights depart from Terminal 3 (in some cases the check-in is done at other terminals:
Terminal 1: Since the inauguration of new T3, it is not used anymore and all facilities are closed.
Terminal 2: Since the new T3 opened, the terminal has changed, and has had a renovation. No flights departs from this Terminal.
Terminal 3 or T3: It was inaugurated in 2010 and is the main Terminal in Malaga Airport. It is adjacent to Terminal 2. It has a capacity of 30 million passengers. It has 3 piers:
Pier B: used for non-European traffic
Pier C: used for non-Schengen traffic
Pier D: used for Schengen traffic
Some interesting data
- The busiest year in terms of passenger traffic was 2014, when 13.75 Million passenger used the airport. Is expected to beat this record in 2015.
- The busiest european routes are: London (operated by 5 airlines), Manchester and Dublin.
- The airport is mainly used for lowcost carriers, being Ryanair, EasyJet and Vueling the airlines operating more flights.
Seasonal Tips
The tourism and as a result, the passengers using Malaga Airport is very seasonal. The months with more traffic are August, July, September and June. If you plan to travel during these months, be sure to make a Car Hire booking well in advance, to avoid high prices.
Contact information
Address: Avenida Comandante García Morato s/n . 29004 Málaga. Spain
Telephone: +34 952 048 484